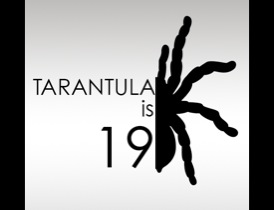 Tarantula Luxembourg is celebrating his 19 years old…and opening his e-shop!
-
Today, March 21st 2014, Tarantula in Luxembourg celebrate his 19 springs!
For this occasion, we are opening our e-shop, no need to search online anymore for our films, go check out here!
Thank you for supporting an independent film distributor and European independent film. All prices include the shipping fees in Luxembourg. If you're from outside of Luxembourg (from Belgium for example), a 2€ shipping fee applies to the whole order.