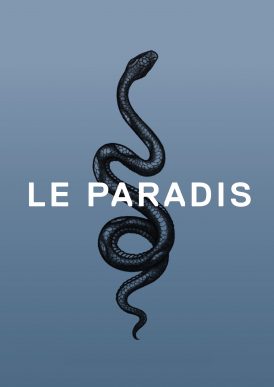 The Paradise
A film by Zeno Graton, 2019
-
Genre: Drama
Languages: French
Subtitles: xxx
Format: xxx
Sound: xxx
Duration: 88 min
Countries: Belgium, France
Year: 2019
SYNOPSIS
-
Held in a rehabilitation centre, Joe, 16 years old, fall in love for William, a rebel inmate, and try to build his future.
CREDITS
-
Director: Zeno Graton
Screenplay: Zeno Graton
Image: Olivier Boonjing
Sound: xxx
Production Designer: Julien Dubourg
Costumes: Tine Verbeurgt
Make-up: Vanessa Cao
Editing: Alain Dessauvage
Music: xxx
Cast: xxx
Produced by Tarantula Belgique and Silex Films (France).
DIRECTOR
-
With "The Paradise", Zeno Graton brings forward his first feature film. Young director formed at the INSAS, he has already made his proof with his thesis short film, "Mouettes" (2013), winner of Golden Bear for Best Short Film at the 2013 Namur's FIFF and Golden Coruja Prize for Best Short Film at the Bresilian festival Cinerama BC. In 2016, he develops his first feature film at the 33th session of the Cinefondation Residence. In 2017, he won the Jury Special Prize of Sodapin's Junior Screenplay Prize.