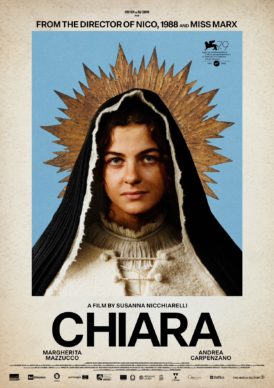 CHIARA
A film by Susanna Nicchiarelli, 2022
-
Genre: Drama
Languages: Italian
Subtitles : French/English
Format: HD
Sound : 5.1.
Duration : 106 min
Countries : Italy, Belgium
Year : 2022
SYNOPSIS
-
Chiara is eighteen years old and one night she runs away from home to join her friend Francesco: from that moment her life changes forever.
The story of a Saint, the story of a girl and her dream of freedom.
CREDITS
-
Director: Susanna Nicchiarelli
Screenplay:  Susanna Nicchiarelli
Image: Crystel Fournier
Sound: Adriano Di Lorenzo
Costumes: Massimo Cantini Parrini
Make-up: Valentina Tomljanovic
Editing: Stefano Cravero
Music: Anonima Frottolisti
Sound editing: Marc Bastien
Sound mixing: Franco Piscopo
Produced by Vivo Film (Marta Donzelli, Gregorio Paonessa)
Co-produced by Tarantula (Joseph Rouschop, Valérie Bournonville)
International sales: The  Match Factory
Benelux Distributor: Tarantula Distribution
GALLERY
-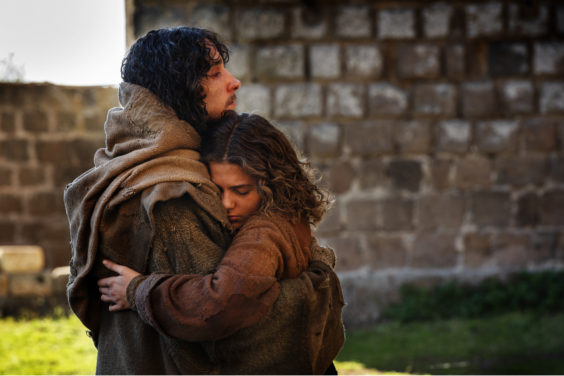 ©Emanuela Scarpa
-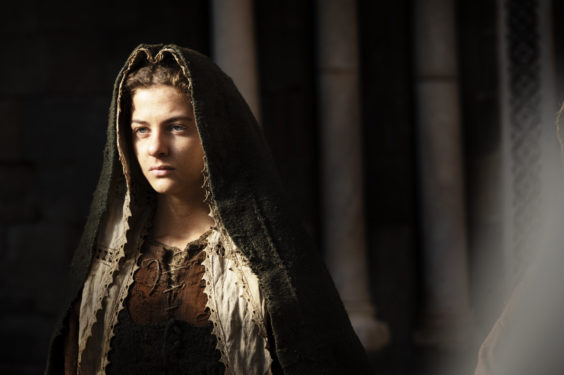 ©Emanuela Scarpa
-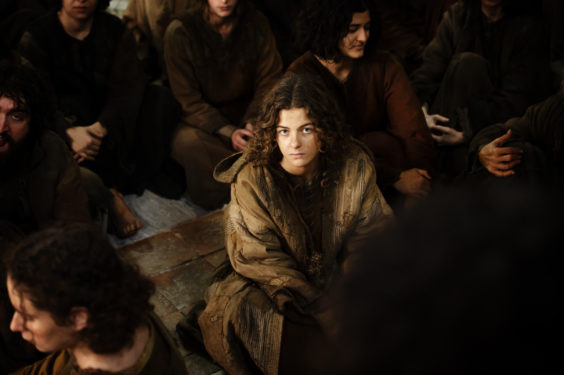 ©Emanuela Scarpa
-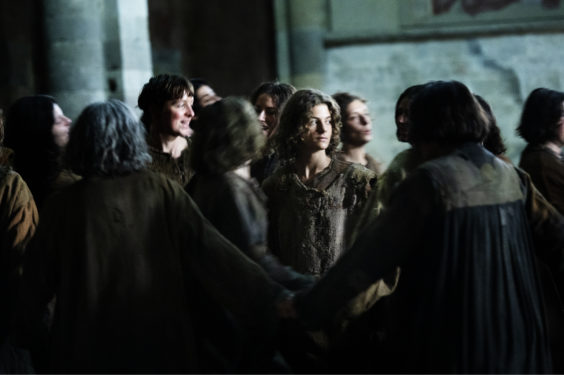 ©Emanuela Scarpa
-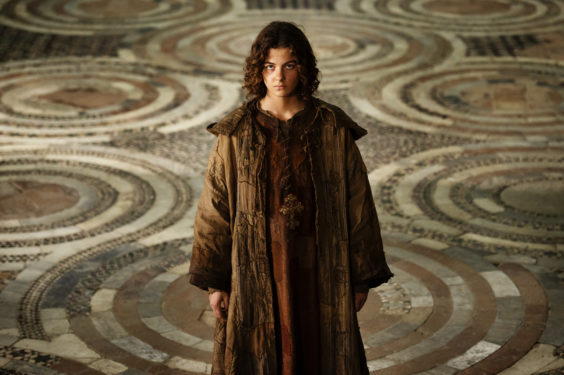 ©Emanuela Scarpa
-
FESTIVALS
-
79th Venice International Film Festival - Official Competition
Sorriso Diverso Venezia Award - Best Italian Film

Busan International Film Festival

Rio de Janeiro International Film Festival

Vienna International Film Festival

Göteborg Film Festival

DIRECTOR
-
Susanna Nicchiarelli is born in 1975 in Rome. Perfectly bilingual in Italian and English, she studied Philosophia at La Sapienza (Rome) and got a PhD in Film Aesthetic at l'Ecole Normale Supérieure de Pise, while taking in the same time courses and master classes in Paris and at l'Ecole Normale Supérieure de Fontenay-aux-Roses de Lyon. She studied filmmaking and film writing at the University of California Los Angeles (UCLA) and, in 2004, is gratuated in Cinema Filmmaking from the Rome Experimental Center of Cinematography, Cinecittà.
PRESS REVIEWS
-
"Susanna Nicchiarelli paints a credible portrait of a revolutionary saint, as a girl and a woman, which is free from rhetorical trappings" – Davide Abbatescianni / Cineuropa