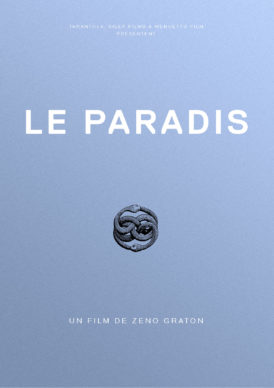 Heaven
A film by Zeno Graton, 2021
-
Genre: Drama
Language: French
Subtitles: /
Format: Video
Sound: 5.1
Lenght: 88 min
Countries : Belgium, France
Year: 2021
SYNOPSIS
-
Placed in a juvenile reformatory, a place governed by order and discipline, Joe and William fall in love. To love each other, they must break the law.
CREDITS
-
Director: Zeno Graton
Writers: Zeno Graton, Clara Bourreau
DOP: Olivier Boonjing
Sound: Romain Cadilhac
Art Director: Guillaume Orain Audooren
Costume designer:  Tine Deseure
Make-up: Sarah Mescoff
Editor: Arnaud Batog
Music:
Casting: Khalil Gharbia, Julien de Saint-Jean, Eye Haïdara, Jonathan Couzinié, Samuel Di Napoli, Matéo Bastien, Nlandu Lubansu, Amine Hamidou, Terry Ngoga
DIRECTOR
-
Zeno Graton nous présente ici son premier long-métrage. Jeune réalisateur formé à l'INSAS, il a déjà fait mouche avec son court-métrage de fin d'étude, "Mouettes" (2013), remportant le Bayard d'Or du Meilleur Court-Métrage lors de la 28e édition du Festival International du Film Francophone de Namur (FIFF) et le Prix Coruja d'Or du Meilleur Court-Métrage au festival brésilien Cinerama BC. En 2016, il participe à la 33e session de la Résidence de la Cinéfondation où il développe le scénario de son premier long métrage avec lequel il remporte le Prix Spécial du Jury du Prix Sopadin du Scénario Junior en 2017.