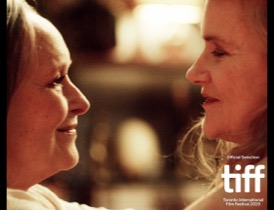 "Two of us" selected at TIFF in the Discovery Section
-
Tarantula Luxembourg is very pleased to announce the official selection of the feature film "TWO OF US" by Filippo Meneghetti in the Discovery Section at Toronto International Film Festival.
TWO OF US is co-produced by Paprika Films (France), Tarantula Luxembourg and Artémis Productions (Belgium). The first feature film of the italian director has been supported by CNC (Avance sur recette), the Région Occitanie and Film Fund Luxembourg. The international sales are handled by Doc & Film International.
Synopsis :
Nina and Madeleine, two retired women, are secretly deeply in love for decades. From everybody's point of view, including Madeleine's family, they are simply neighbors living on the top floor of their building. They come and go between their two apartments, sharing the tender delights of everyday life together. Until the day their relationship is turned upside down by an unexpected event leading Madeleine's daughter to slowly unveil the truth about them.