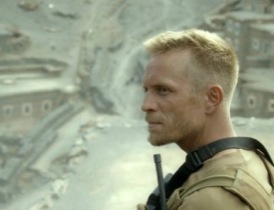 The poster of "Ni le ciel ni la terre is available!
-
Discover the poster of Clément Cogitore's first film, Ni le ciel ni la terre, a co-production by Tarantula Belgique and Kazak Productions!
With Jérémie Renier who plays Captain Bonassieu on a mission in Afghanistan, this powerful-themed work won the Fondation Gan's prize at La Semaine de la Critique at Cannes Film Festival 2015.
Besides Jérémie Renier, Clément Cogitore brings together Marc Robert, Saam Mirhosseini, Sawann Arlaud, Clément Bresson and Finnegan Oldfield!