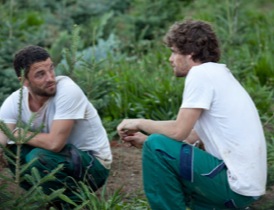 "Mobile Home" by François Pirot in official competition in Locarno!
-
Tarantula and Urban Factory are proud to announce the official selection of "Mobile Home" at the Locarno Film Festival.
Selected in Official competition, the film will be presented at the festival, which will take place between August 1st and August 11, 2012. The Locarno Festival is a must for any authors, observers and actors in the international world of cinema. The mobile home and the team will be attending the first public screening of the movie on Saturday, August 4, 2012 at 4:15pm.
The theatrical release in Belgium is on August 22, France on August 29 and Luxembourg on August 31st. For more information, please check out Mobile Home's Official Website or our Facebook page.
VIDEO
-

Warning: Use of undefined constant video_1 - assumed 'video_1' (this will throw an Error in a future version of PHP) in /home/clients/21fad922ace3ab443932632f2260693a/web/wp-content/themes/tarantula/single-new.php on line 56