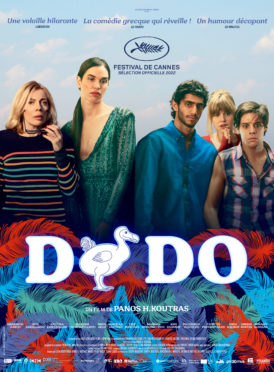 Dodo
A film by Panos H. Koutras, 2022
-
Genre: Comedy
Languages:  Greek
Subtitles: French or English
Format: Scope
Sound: 5.1
Duration: 132 min
Countries: Greece, France, Belgium
Year: 2022
SYNOPSIS
-
In their luxurious villa near Athens, Mariella and Pavlos, a couple on the brink of financial ruin, are about to celebrate the long-awaited wedding of their daughter Sofia to a wealthy heir. Then, a dodo, a bird that became extinct 300 years ago, appears, dragging all the protagonists into a crazy round. The situation will soon be out of control.
CREDITS
-
Director: Panos H. Koutras
Photography: Olympia Mytilinaiou
Cameraman: Leonidas Arvanitis
Scenography: Elena Vardava
Sound recordist: Fabrice Osinski
Costumes: Eva Goulakou
Hairstylists: Chronis Tzimos
Editor: Vincent Tricon
Sound editor: Quentin Colette
Sound mixing: Philippe Charbonnel
Folleys artist: Eric Grattepain
Composer: Delaney Blue
Cast : Smaragda Karydi, Akis Sakellariou, Natasa Exintaveloni, Marisha Triantafyllidou.
Coproduced by 100% Synthetic Film (Greece), MPM Film (France) & Tarantula Belgium.
GALLERY
-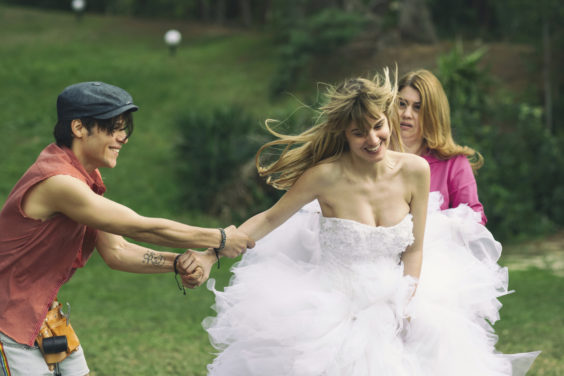 15880dodohighdespinaspyrou
-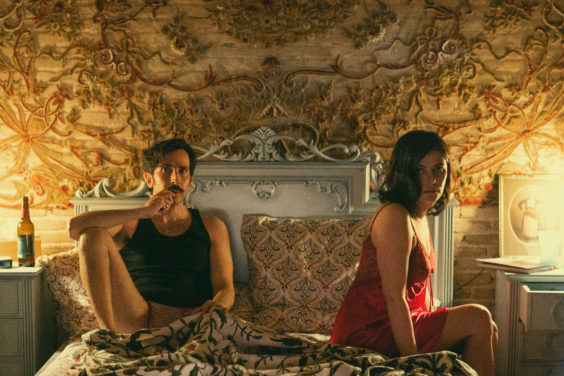 02614dododespinaspyrou
-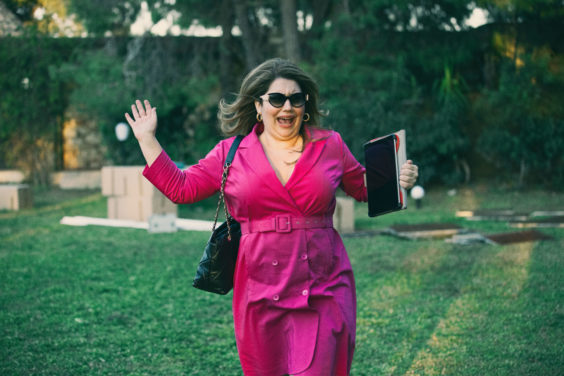 05852dododespinaspyrou
-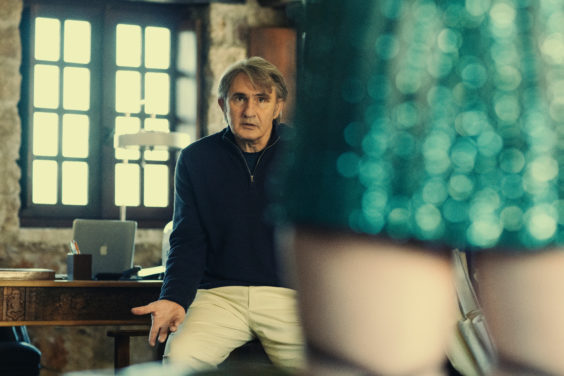 08857dododespinaspyrou
-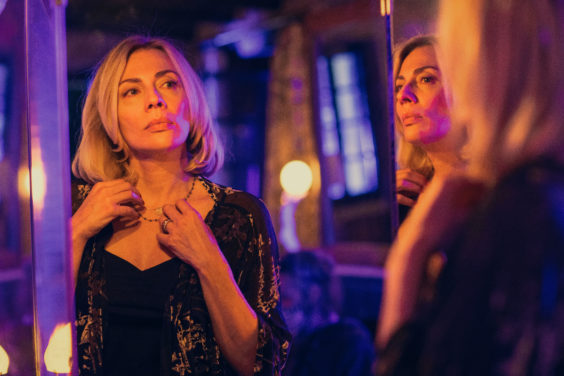 10138dododespinaspyrou
-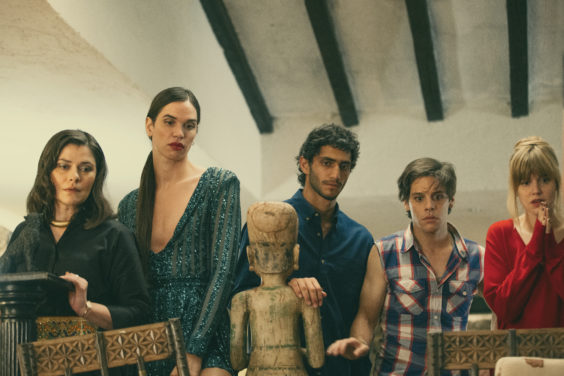 30540dododespinaspyrou
-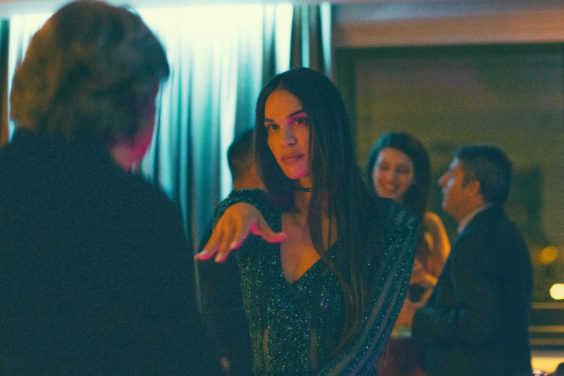 40578dododespinaspyrou
-
FESTIVALS
-
Cannes Film Festival : Cannes Première (2022)


DIRECTOR
-
Born in Athens, Panos H. Koutras studied at the London Film School in London and at the Sorbonne in Paris. Between 1985 and 1995, he travelled back and forth between the two capitals and made several short films that travelled to festivals around the world. In 1995, he founded his own production company in Athens, 100% Synthetic Films, and began writing his first feature film, The Attack of the Giant Moussaka, which was released four years later and quickly became a cult film. He made a radical change with his second film, Alithini Zoi, which was presented at the Toronto Film Festival and won the 2004 Critics' Prize in Greece. This was followed by Strella (Berlin Festival 2009, Panorama) and Xenia (Cannes Festival 2014, Un Certain Regard). Dodo is his fifth feature film.
PRESS REVIEWS
-
"Panos Koutras' chaotic comedy farce is an ambitious fresco of a family's existential crisis" – Screen Daily