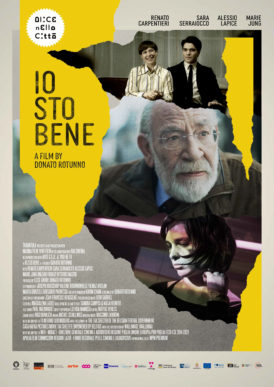 Io Sto Bene
A film by Donato Rotunno, 2020
-
Genre: Dramatic Comedy
Languages: Italian, Luxembourgish, French, English
Subtitles: English, French, German
Format: HD
Sound: 5.1
Duration: 94min
Countries: Luxembourg, Belgium, Germany, Italy
Year: 2020
Selected by the national selection committee for the Oscars to represent Luxembourg in the "Best International Feature Film" category.
SYNOPSIS
-
Antonio has spent his whole life away from Italy, his home country. He crosses paths with Leo, a young Italian artist who is trying to make it abroad. The old man and the young woman's destinies mirror each other. Memories from the past are awoken and end up offering a more peaceful future to the both of them.
CREDITS
-
Director: Donato Rotunno
Screenplay: Donato Rotunno
Image: Jean-François Hensgens
Sound: Paul Maernoudt
Production Designer: Igor Gabriel
Costumes: Magdalena Labuz
Make-up: Sandra Campisi
Editing: Matyas Veress
Music: Massimo Zamboni
Cast: Renato Carpentieri, Alessio Lapice, Sara Serraiocco, Marie Jung, Vittorio Nastri, Maziar Firouzi, Véronique Kinnen, Anita Pomario, Luigi Di Razza, Jean-Paul Raths, Nicole Max, Pitt Simon, Jean-Paul Maes, Tommy Schlesser, Gabriel Boisante, Jules Werner, Rosalie Maes, Raoul Schlechter…
Produced by Tarantula Luxembourg, Tarantula Belgique, Maxma Film (Germany) and Vivo Film (Italy).
With the support of Film Fund Luxembourg and Wallimage. In coproduction with ARTE, Rai Cinema, Voo-BeTv.
Released in Luxembourg with the support of Ambasciata d'Italia Lussemburgo, Cloche d'Or, Camera di commercio Italo-Lussemburghese, Quattro Creative Studio, DSM Avocats à la Cour, TravelPro, Circolo Culturale Eugenio Curiel, PassaParola Magazine.
Sales Agent : MPM Premium
GALLERY
-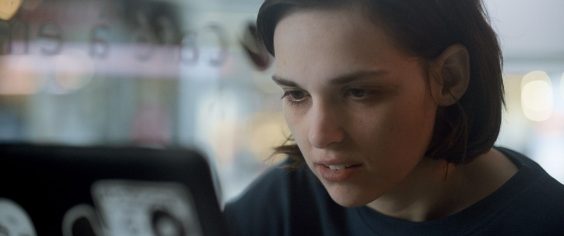 ©Tarantula-MaxMaFilm-VivoFilm
-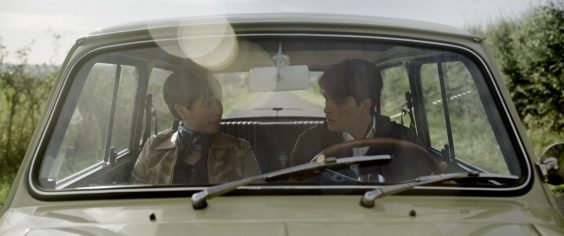 ©Tarantula-MaxMaFilm-VivoFilm
-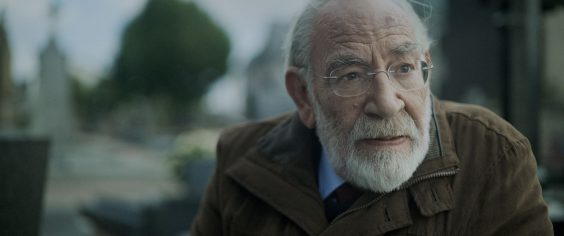 ©Tarantula-MaxMaFilm-VivoFilm
-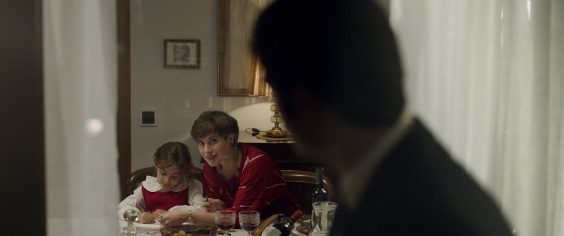 ©Tarantula-MaxMaFilm-VivoFilm
-
FESTIVALS
-
Alice nella città Film Festival, Rome, Italy (2020)

Italian Film Festival, Villerupt, France

International film Festival de Mons, Belgium (2021)

55th Hof International Film Festival, Germany (2021)

London Migration Film Festival & Cinema Italia, UK (2021)

Europa! Europa! International Film Festival, Australia (2022)

FrancoFilm Festival, Roma, Italia (2022)

Bolzano Film Festival, Italia (2022)

Francophone Film Festival, Athenes, Greece (2022)

DIRECTOR
-
Donato Rotunno was born in Luxembourg in 1966 and gratuated from IAD in Belgium in 1992. He founded Tarantula Luxembourg in 1995, through which, to date, he has produced over 30 feature films. His career as a film director started with his graduation film Nebbiolo Rosso and continued with documentaries on specific themes to Luxembourg, including immigration (Terra Mia Terra Nostra, Les Mesures du rectangle), multi cultural society (Blà Blä Blá) ; questionning the role of politics with André et les voix dissidentes, and the relationship between contemporary art and film through Making of a picture, Landscape with a corpse, Dreams have a language. His first fiction film, In a Dark Place, won the award for best artistic contribution at the Lëtzebuerger Filmpräis in 2007. His second film, Baby(a)lone, an adaptation of the novel Amok by Tullio Forgiarini, was selected in many international film festivals and was chosen to represent Luxembourg at the 88th Academy Awards for Best foreign language film award. Io sto bene is his 3rd feature.
PRESS REVIEWS
-
"A coming of age story that reveals some of the roots that lend Luxembourg its trademark multiculturalism" – RTL Today
"A lesson in directing, in its essence and its acting" // "A beautiful and delicate surprise" – Rolling Stone (Italy)
"The heart of Io Sto Bene lies in the scrapbook events of everyday lives." – Screen Daily