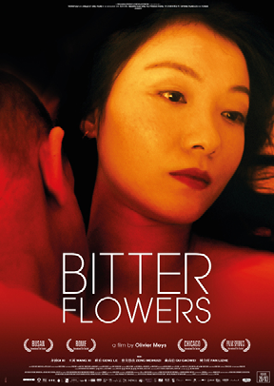 Bitter Flowers
A film by Olivier Meys, 2017
-
Genre: Drama
Language: Mandarin
Subtitles: French, English, Dutch
Format: HD
Sound: 5.1
Duration: 96′
Countries: Belgium, France, Switzerland
Year: 2017
SYNOPSIS
-
Lina, an ambitious young woman, leaves her husband and son in China to go to Paris to build a brighter future for them. But once in Europe nothing happens as planned and she locks herself into a world of lies so as not to give up on her dream.
CREDITS
-
Director : Olivier Meys
Script: Olivier Meys, Maarten Loix, Amei
Image: Benoît Dervaux
Artistic consultant: Liping Weng
Production designer: Adrien Souchet
Costumes: Anne-Catherine Kunz
Make-up: Marie Lastennet
Sound: Marc Thill
Editing: Erwin Ryckaert
Sound mix: François Musy
Cast: Qi Xi, Wang Xi, Geng Le, Zeng Meihuizi
Produced by Joseph Rouschop & Valérie Bournonville (Tarantula Belgique) and Gilles Padovani (Mille et Une Films – France)
Coproduced by Xavier Grin (PS.Productions – Switzerland), Zhang Miao (Beijing Culture – China), Zhang Yaxuan (Spring Film – China), Arielle Sleutel (Tondo – Belgium)
International sales : Loco Films
Distribution Benelux : Cinéart
Asia-Pacific sales : Beijing Culture
GALLERY
-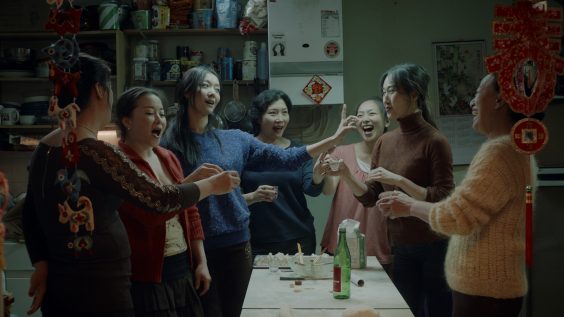 -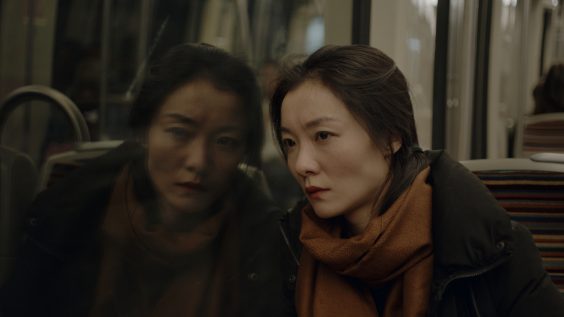 -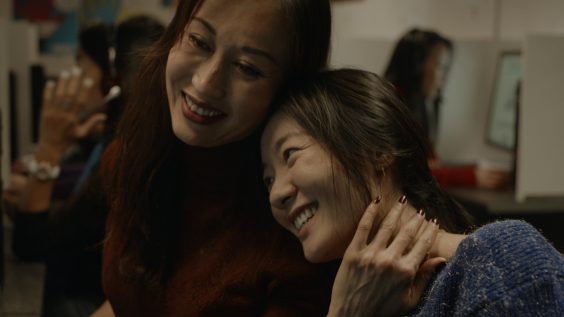 -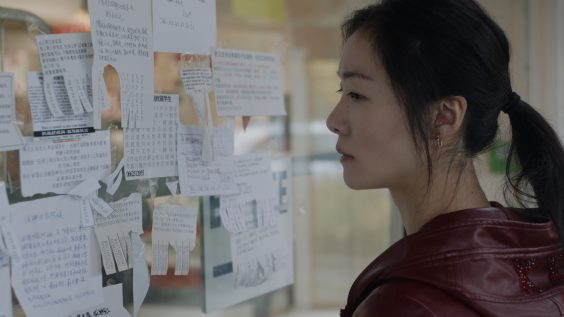 -
FESTIVALS
-
Busan International Film Festival

Rome International Film Festival

Chicago International Film Festival

Tournai Ramdam Film Festival

Palm Springs International Film Festival

Rennes Travelling Festival

Festival du cinema belge de Moustier

Brussels International Film Festival
DIRECTOR
-
Graduate in Film and Radio production at the Institute of Broadcasting Arts (IAD – Belgium, 2000), Olivier Meys quickly left to work in China. He witnesses the important social changes experienced by this country in recent years and produces many award-winning radio documentaries (Radio Grand Prize SCAM 2007, Nagra Grand Prize of Creation at the Brest Longueur d'onde Festival 2010).
Olivier Meys has also directed short films and documentary films, including "Vies nouvelles", First Film Prize at the Traces de Vies festival (2005) and "Qian men Qian", International Prize of the SCAM "Cinéma du réel" 2008.
"Bitter Flowers" is his first feature film.